You can afford the dream. Finance Your Flight Training!
---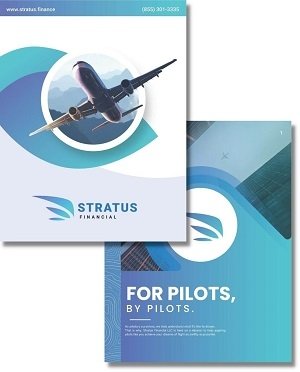 Stratus Financial was founded by FAA Certificated Flight and Ground Instructors passionate about helping others achieve their aviation dreams. We know it's not just about achieving your dreams (because we looked up in the sky every time, we heard an airplane too!), but funding your family's dreams as well. That's why Stratus was created, because with Stratus, the sky is no longer the limit.
Your Aviation Dreams Start Here
You're not just a number, and it shows with Stratus. We look beyond the typical FICO scores and look at you as a whole aviator. We want to set you up for success before you even apply with us!
We offer exceptional lending packages, including:
The best rate you'll get anywhere to go from zero to hero!
Full financing for your entire flight training and more
Affordable payment options, including deferment for 12 months while you complete your training AND find a job.
Pay your loan off any time you want with no consequences or penalties whatsoever.
Stratus Has You Covered For Resources For Your Aviation Career
Counseling with our team of flight instructors and ground instructors to support you through flight training, check rides and interviews with airlines.
Resume reviewing, editing, and building
AMA Phone Calls with Pilots in the 121 and 135 Industry – What It's like, How They Got Their Job, etc.
We look forward to helping you achieving your aviation dreams and seeing you in the sky!
If you are interested in getting started, please click to apply now.
If you have limited credit or low income you may need a Co-Borrower; if so, please have your co-borrower complete their application here.
View Stratus Financial Brochure
You CAN afford the dream! Finance Your Flight Training!
You can begin your life as a pilot, quickly and easily, with no money worries. Flight training financing is the ONLY thing we do. Pilot Finance offers finance programs that are affordable, easy, flexible and fast. Visit us at Pilot Finance.
The most effective way to train for your private pilot certificate or your instrument rating is to schedule multiple lessons each week. Unfortunately, up until now, many have decided to limit their lessons due to financial concerns. Pilot Finance lets you train on an accelerated schedule while controlling your costs. You don't have to let your current budget dictate your training schedule.
If you really want to learn to fly but can't afford to pay for it all at once, the solution is Pilot Finance Inc. They will help you pay for your flight lessons and provide easy, affordable monthly payments
AOPA has been offering aircraft financing to its members for over 20 years! Our goal is to make aircraft ownership more affordable and accessible to pilots.
Your loan can be put to work right now to get you on your way to be a better trained, more proficient pilot.
---
Flight Training Schools in Maryland – AviationSchoolsOnline.com