BERLIN, MD– December 14, 2022– Ocean Aviation Flight Academy, a world-class flight training institution on Maryland's Eastern Shore, today announced it received a proclamation from the Town of Ocean City, Mayor Rick Meehan, and the City Council, to honor its accomplishments and success over the first 15 years at the Ocean City Airport.
Mayor Meehan's comments from the proclamation reads, "Their everyday commitment to excellence and safety is an inspiration to aviation businesses everywhere and we are proud that they call the Ocean City Municipal Airport home base."
"We wouldn't be here without the dedication and hard work from my team," said Michael Freed, Ocean Aviation founder and president. "This recognition means a lot, and I am grateful to all who contributed to our success over the past 15 years."
The proclamation was presented the same week Ocean Aviation held a grand opening and ribbon cutting for their new Georgetown, Delaware location at the Delaware Coastal Airport. Ocean Aviation has nine training aircraft in its fleet including a Redbird AATD full motion flight simulator, nine flight instructors and 14 on staff.
For more information about Ocean Aviation, visit flyoceanaviation.com or call 302/515-1177.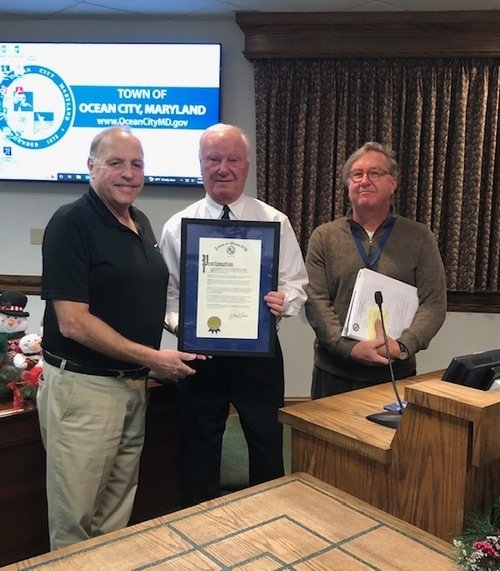 About Ocean Aviation
Ocean Aviation is a full-service pilot and flight training academy based in Ocean City, Md., winner of the AOPA Top Flight School Award in 2019 and recognized in 2022 as a Top Hawk Cessna Pilot Center. Founded in 2007, Ocean Aviation is an appointed Cessna Pilot Center and FAA-approved Flight Academy providing training to aviators at two campuses in Maryland and Delaware.